WonderRail helps you through the maze of options when planning your Interrail journey, ensuring a stress-free tour planning experience. With WonderRail, all that's left is the thrill of the journey.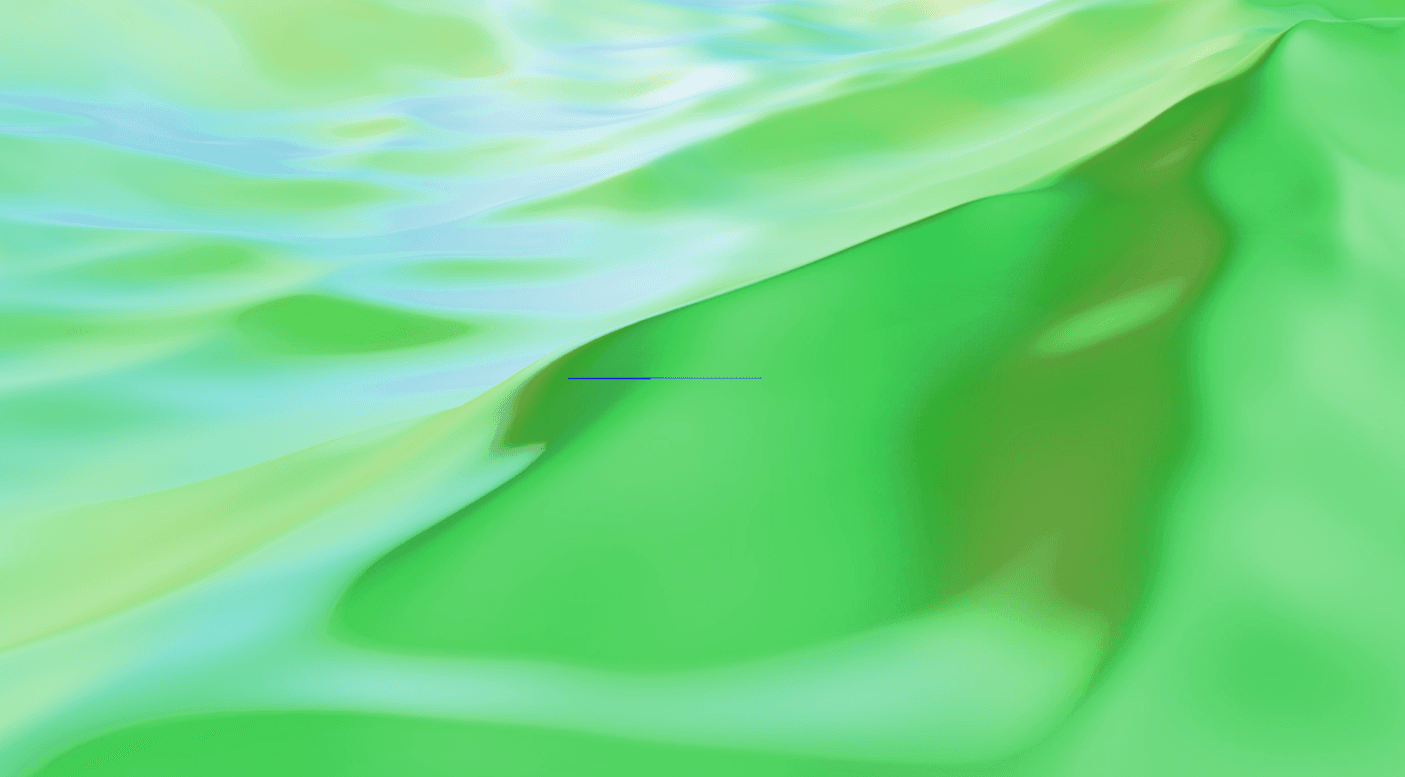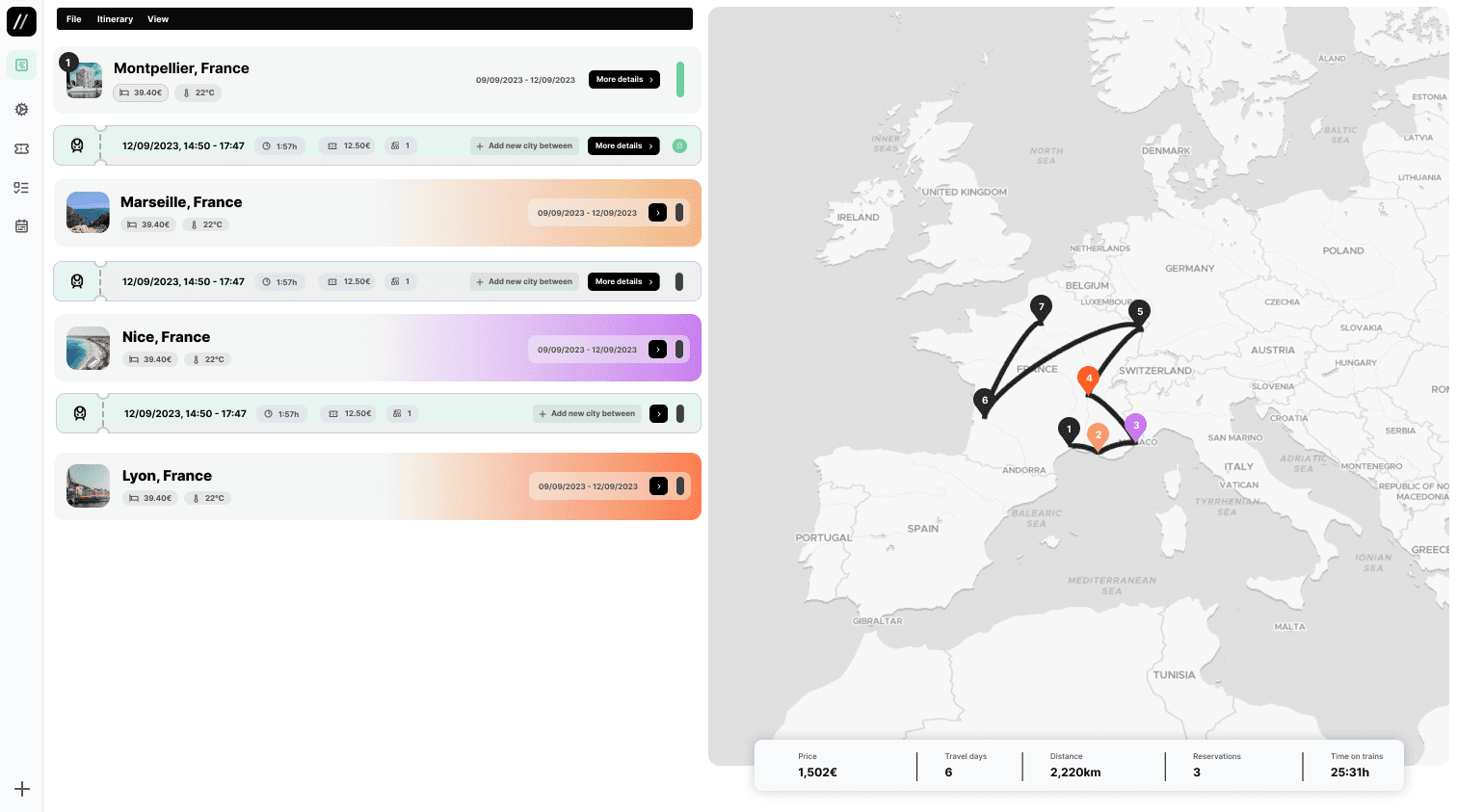 WonderRail's intelligent journey planner automates the process of selecting the best trains for your trip. Get all necessary details like train changes, ticket prices, reservation requirements, hostel prices, and weather conditions, all in one place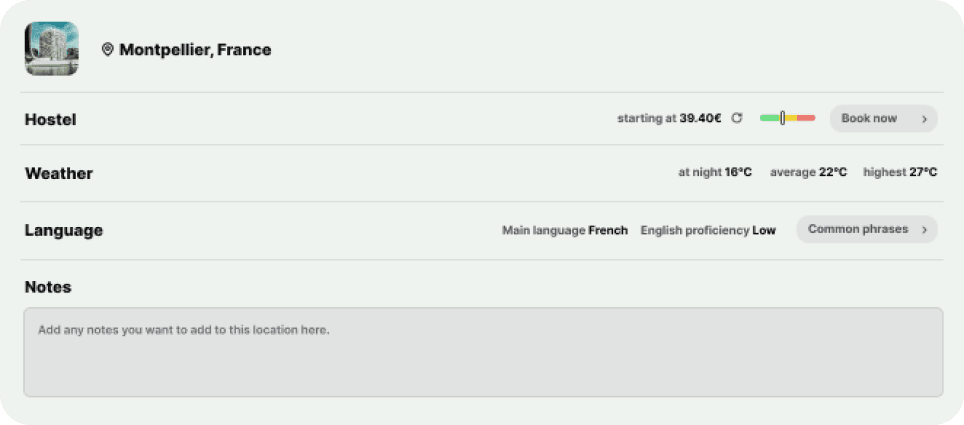 WonderRail keeps track of your Interrail pass limits, so you don't have to. Get notified when you are about to exceed your travel days or plan to travel outside of your Interrail zone.

WonderRail is free and open-source. Add as many stops as you want and use all features without needing to subscribe - we know Interrailling can be expensive enough on its own.
And so much more...
Full offline support
WonderRail will save your journeys locally in the background so you can access them from anywhere - even if you're offline.
No login required
Use WonderRail without logging in and export journeys as a file. You can create a free account to save your journeys in the cloud and share them with your friends.
Intelligent Train selection
WonderRail will automatically score train rides based on price, duration and more to choose the best one for you.
Keep your budget in check
Always see how much you'll be spending on hostels, food and more with the automatic price calculations.
Your Journey, Visualized
WonderRail's interactive map allows you to easily plan your Interrail tour. With suggestions based on your preferences, charting your course through Europe has never been easier.
Open-Source
WonderRail's full source code is available on GitHub. Are you a developer? Why not tinker with WonderRail's code to add your own features!